ANDREW SZOPORY - BRIGHT VIBRANT NATURAL SYDNEY WEDDING PHOTOGRAPHER
Hi, my name is Andrew Szopory and welcome to my website. Thanks for taking the time to stop by and check out my work. I'm a professional Sydney wedding photographer based in the Macarthur region, I love to capture relaxed country weddings throughout Sydney, Wollongong and the Southern Highlands.
I run a small boutique wedding photography studio in Camden where I shoot every wedding personally, meet every couple pre-wedding, and focus on getting to know each couple to learn what their special day means to them.
RELAXED COUNTRY WEDDING PHOTOGRAPHY
You will find me quite different from other photographers. My style can best be described as bright, vibrant, natural, timeless wedding photography. No one, including me, likes posed photos as they can look and feel quite stuffy. While I do give simple directions to get everyone interacting and looking their best I never pose people. I find it's the best way to get people looking and feeling comfortable in front of the camera. The best photos look real because they have raw emotion and that's the split second I'm looking to capture. Sydney has so many wonderful wedding venue locations from Wollongong, Southern Highlands and Goulburn, I have been lucky to capture so many precious moments all across them all.
CAPTURING THE BEAUTY BETWEEN MOMENTS ON YOUR WEDDING DAY
Choosing a professional wedding photographer can be hard and with so much diversity and some of the best wedding photographers in Sydney to choose from it can be hard to see through all the fog to find the perfect match for you and your day. That's why I vow to listen to your concerns and to use my wealth of photographic experience to make your special day the most memorable day of your lives! All while getting some epic shots to look back on in the years to come.
See if your date is available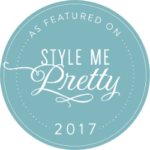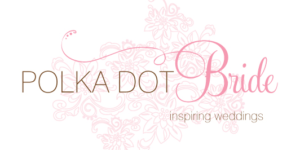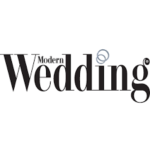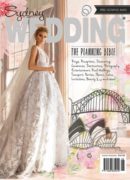 Andrew was everything I wanted in a photographer for my wedding: He captured all of the important moments, and captured the beauty within these moments. I wanted someone who would listen to what I wanted, but at the same time use experience to create pieces of art. Andrew helped to keep the wedding on track, and at the end of the day provided us with so many beautiful photos that I can't pick a favorite. Not only was his work impeccable, but I barely noticed his presence through the day and so I was able to focus on getting married and visiting with guests! His website accurately represents the work he produces. I would recommend him to anyone getting married, and would get married again just to have more photos taken!

Emily Nielsen
Where do I start…. Andrew was our photographer on one of the most important days of our lives. Nathan and I absolutely hate getting our photos taken and we were both not looking forward to that aspect of the day. Leading up to our wedding Andrew was always available to talk to and discuss any questions we had. On the day he arrived at the time that was discussed and was ready to go. Andrew was very pleasant and is easy to talk to and made me feel relaxed. Even when we were running a little behind getting ready he was very supportive and did not make us feel pressured to hurry up. Throughout the day when Andrew was taking all the photos I seemed like he wasn't even there. He just took them without us feeling like we were on show just the way that we asked. In our photo shoot we felt so comfortable he just took photos naturally without us feeling like we were some what posing which is how we didn't want to feel. Just looking at our photos you can see he captured everything we wanted and couldn't ask for. Even our guests commented how professional Andrew was throughout the evening. I could really keep on going say absolute amazing things but it would not sum up how highly we would recommend him. We would definitely recommend him to anyone looking for a wedding photographer. Great person and fabulous photography
katie goslett