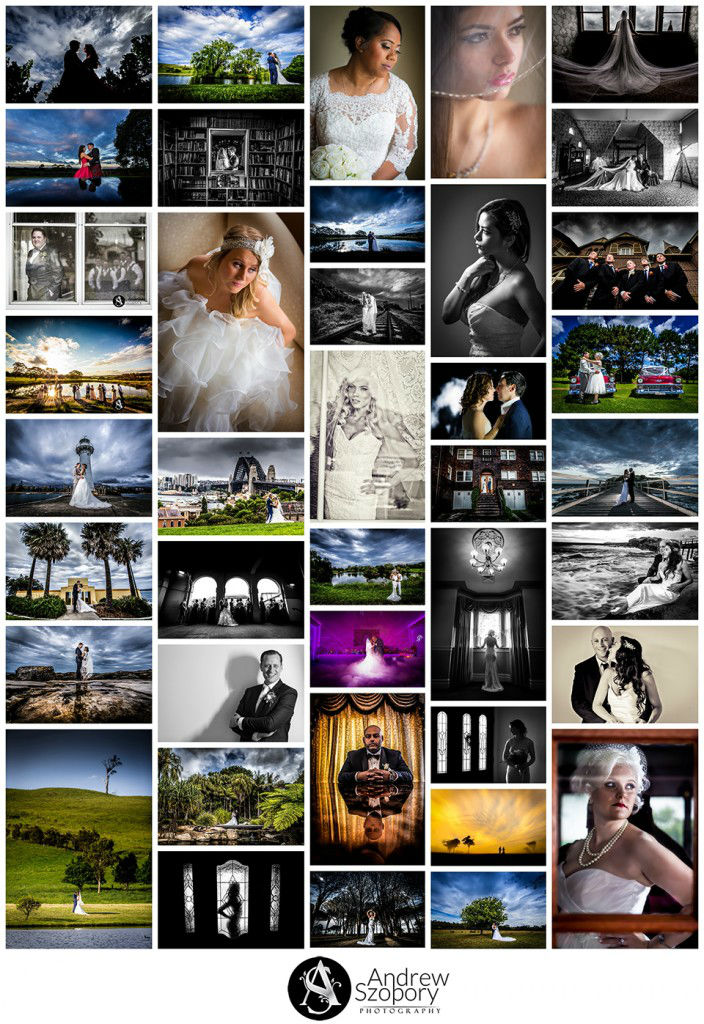 Another year has been and gone and now it's time to reflect on the year that has passed and all the amazing people and venues that I have shot at across Sydney, Southern Highlands and The Macarthur region. This year was a big milestone for me and my business as I become busier and busier I'm now starting to shoot all over the Australia and not exclusively in Camden and the Macarthur district. This has really opened my eyes to some of the amazing locations that our beautiful city and country has to offer.
This image is a snapshot of some of my absolute favourite images from 2015 from a variety of venues including Bendooley Estate, Belgenny Farm, Menangle house, Camelot Homestead and Oak Park in Cronulla to just name a few.
I would like to take this opportunity to thank all my beautiful, amazing couples that entrusted me to capture and share their one in a lifetime wedding day. It truly means the world to me as this isn't just a job where I turn up and take a few pictures If you can't tell this is my passion my art and every time I get a stunning photo like each of the images pictured above my heart starts pumping and I get a little excited and it's that feeling that drives me to continue, be driven and push me to succeed.
Thank you once again for all your support in 2015 and I look forward to sharing some epic wedding photos with you in 2016 and beyond.
Regards
Andrew Szopory
A year in review as a Macarthur wedding photographer | Camden wedding photographers