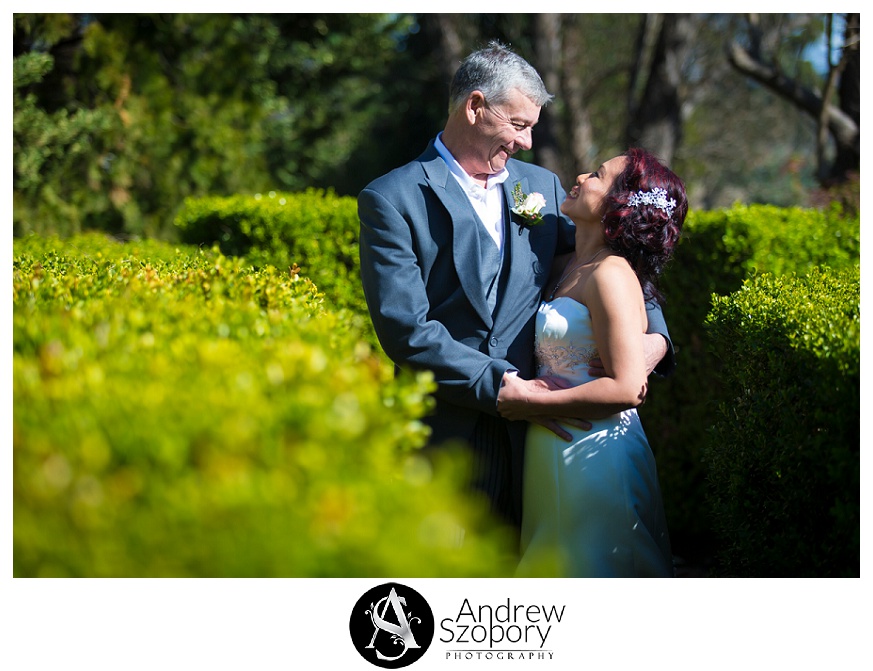 Tutut and Andrew wed at the Camden Valley Inn in August 2016. We started the day in Camden Park aka Bridge Water estate just outside Camden and directly opposite the wedding venue which really helped. First I took some shots of the boys as the girls were downstairs and finalised themselves. Once the girls were ready and the flowers and cars had arrived we started with the girls downstairs as the boys took off to the Inn beforehand.
After capturing all the girls prep we all left for the Camden Valley Inn where the ceremony took place. The ceremony was held in the top garden which is quiet intimate. What I love about this location is the leafy trees and greenery that surround the ceremony which really give a warm and cosy feeling to the ceremony. Once the nuptials had taken place we went for a walk in the field just behind the Inn for a few formal photos. This area is great because it is large and open has big trees, bushes, grass and a really great old dirt road which all serve perfectly for those long country walking shots.
Once the formal photos were done we headed to the reception which was being held in the marquee. Everyone sat for lunch and then speeches began. What I love about the CVI and the marquee is it's large, styled well and has a great private area for guys to mingle outside without having to go into the pub it self.
Congratulations and I hope you love your wedding photos as much as I do.
Camden Valley Inn Wedding | Macarthur wedding photographer | Country rustic weddings