Choosing flowers for a special occasion can be difficult at the best of times, that's why choosing the right wedding flowers can be one of the most difficult decisions of the big day. Which flowers should I choose, what colour theme should I go for, what's going to be in season at the time of my wedding are just a few of the questions which you may be faced with. So who better to ask than one of Camden's leading florists Angela Wannet from Butterflies florist of Camden. Angela was kind enough to take 5 minutes of her time to answer some great questions that every bride should know before choosing her wedding flowers.
What are the most common wedding style bouquets at the moment?
A classic rose posie is still the most common request and for good reason, roses last well all-day, even on the hottest day. A splash of blue Singapore orchids was a real trend early last year, toward the end of last year a bit of country crept back in, alot of baby's breath, senecio, Ranunculas and spray roses. even carnations are making a come-back!
What style and flower types are the most popular for Camden/Macarthur brides?
The Macarthur Area has it's fingers on the pulse with all the trends, classic charm and country are big! Macarthur has some amazing Churches, Parks and venues like Belgenny Farm and Camden Valley Inn with beautiful gardens and surrounds, sometimes hours hours of photo ops and even ceremonies outside, which is beautiful BUT your flowers need to hold up for all of this. Flowers with Woody or firmer stems (Roses, Natives, Misty, Lisianthus, orchids etc) are a better option for your Camden/Macarthur wedding over summer time.
What should a bride know about her bouquet before she starts to speak to a florist?
If you have a favorite flower or colour scheme that's a brilliant start. If not we're always here to talk with you and work something out together! Does your wedding have theme? Are there any special embellishments throughout like diamontes, pearls or hessian? Have you picked your bridesmaids dress colours? Even if you're not in touch with your flower varieties don't worry too much-that's your florists job!
A good florist should always be able to help you through whats available season to season and guide you to flowers matching your theme, even working some other non-floral materials from your wedding into or around your bouquet if you like! A great tool is Google "images" , type in "Roses Berries Bridal Bouquet" or "Soft Country Bridal Bouquet" for example, will help you find your favorites!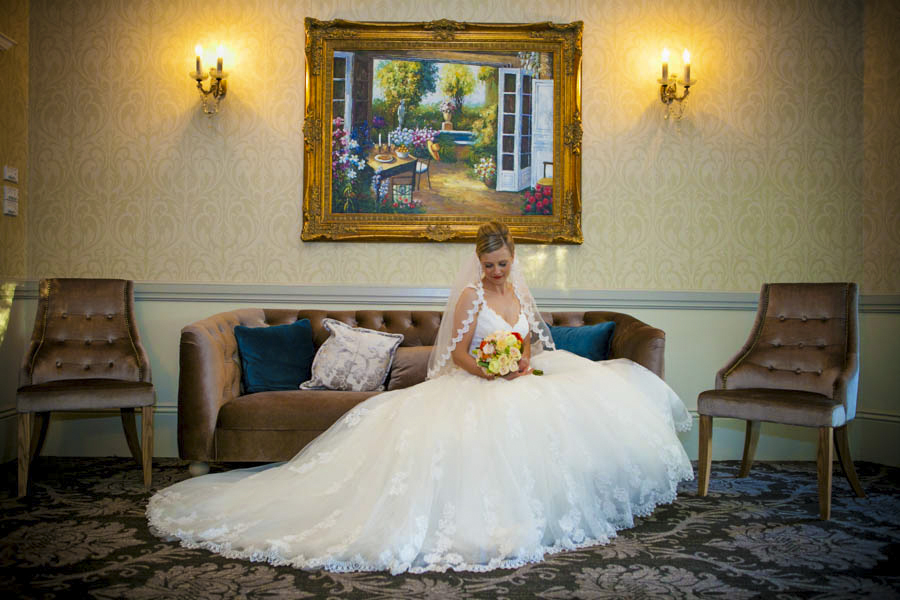 What can brides do to make sure they get the bouquets they envisioned when they collect their flowers on their wedding day?
Pictures make things crystal clear. Your florist should be able to produce a few pictures for you of similar bouquets they may of done, or find some images from magazines or the internet so you both have a file of similar images or "the one" that your bouquet will be modeled off. Always check your florist is planning the right blooms for the season! I think it's the biggest shame to see wilting flowers at a wedding. Dahlias and Babies Breath are beautiful, but a risky idea for the hotter months. Really talk though your images and the possible weather of your wedding to help you get your dream bouquet, to last the duration your wedding day!
Wow there's really so much valuable information there that Angela was kind enough to share with everyone, of course if you have any further questions for Angela she can be contacted at Butterflies of Camden Florist at 7/151 Oxley Street Camden or www.butterfliesflorist.com.au or via her facebook page www.facebook.com/butterfliesfloristcamden