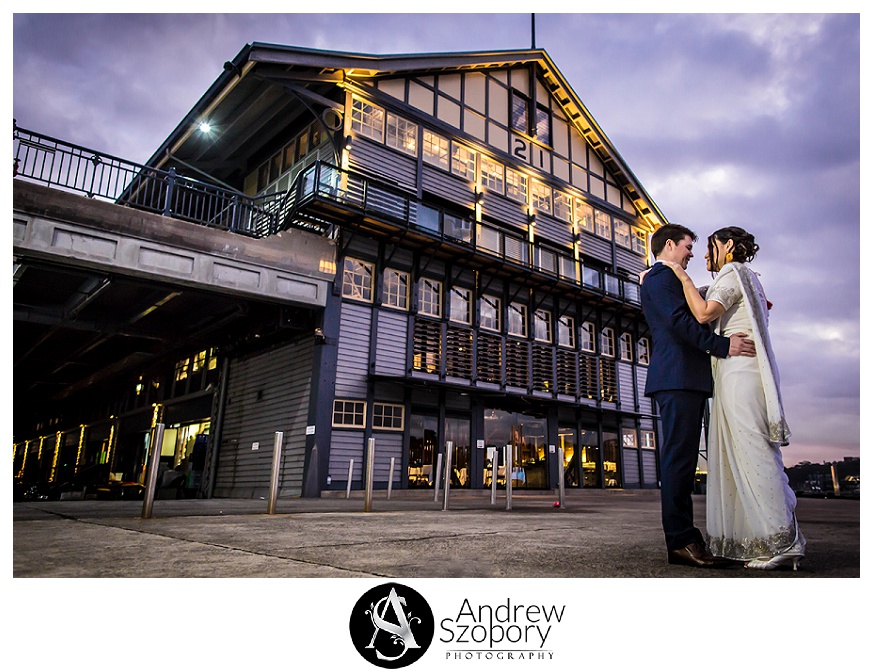 Amber and Matt wed in July 2016 in the heart of Sydney at Doltone House Jones Bay Wharf. The day started with Matt and the boys at the Swiss by York in Sydney right down the harbour end of York street. When I arrived the guys were in full prep mode getting dressed, cutting belts to size and folding pocket tissues perfectly which always makes for some great candid action.
Once we had taken some formal photos with the guys and Matt's parents I headed to the girls who were just down the road closer to King St wharf where they were leaving from. Amber and the girls were also well on time which was great we used the hotel room, foyer and hallways to take some beautiful formal shots before heading to the King St Wharf where the cruiser was picking us up from and taking us to Jones Bay Wharf.
After boarding the 'Seaduction' (what a great name) we went for a spin past Barangaroo and under the Harbor Bridge leading us to the Opera House for a couple of classic pre wedding Sydney cityscape shots an absolute dream for any Sydney wedding photographer.
After our little joy ride around the harbour we headed to Jones Bay for the ceremony. We arrived on time to the boys awaiting patiently upstairs outside on the Balcony where the service was to take place. The ceremony was perfect and went off without a hitch. What a great spot to have wedding or function the view from there is just stunning of the city and harbor.
After the ceremony we went for a wander around the Wharf to get some formal shots with the bridal party and yet again what an amazing location to take formal pictures. The old wood pillions on the wharf and buildings in and around the city make for the most picturesque Sydney backdrops.
After the formal photos it was time to get the party started. What I love about Doltone House is the classic charm that it has inside their rooms. The high ceilings and exposed pylons give you the feeling of great large open space. The night went off without any trouble just a lot of dancing, drinking and happy memories. I hope you love these images as much as I do congratulations once again Matt and Amber.
Doltone House Jones Bay Wharf Reception| Wedding Photography Macarthur |Sydney Weddings