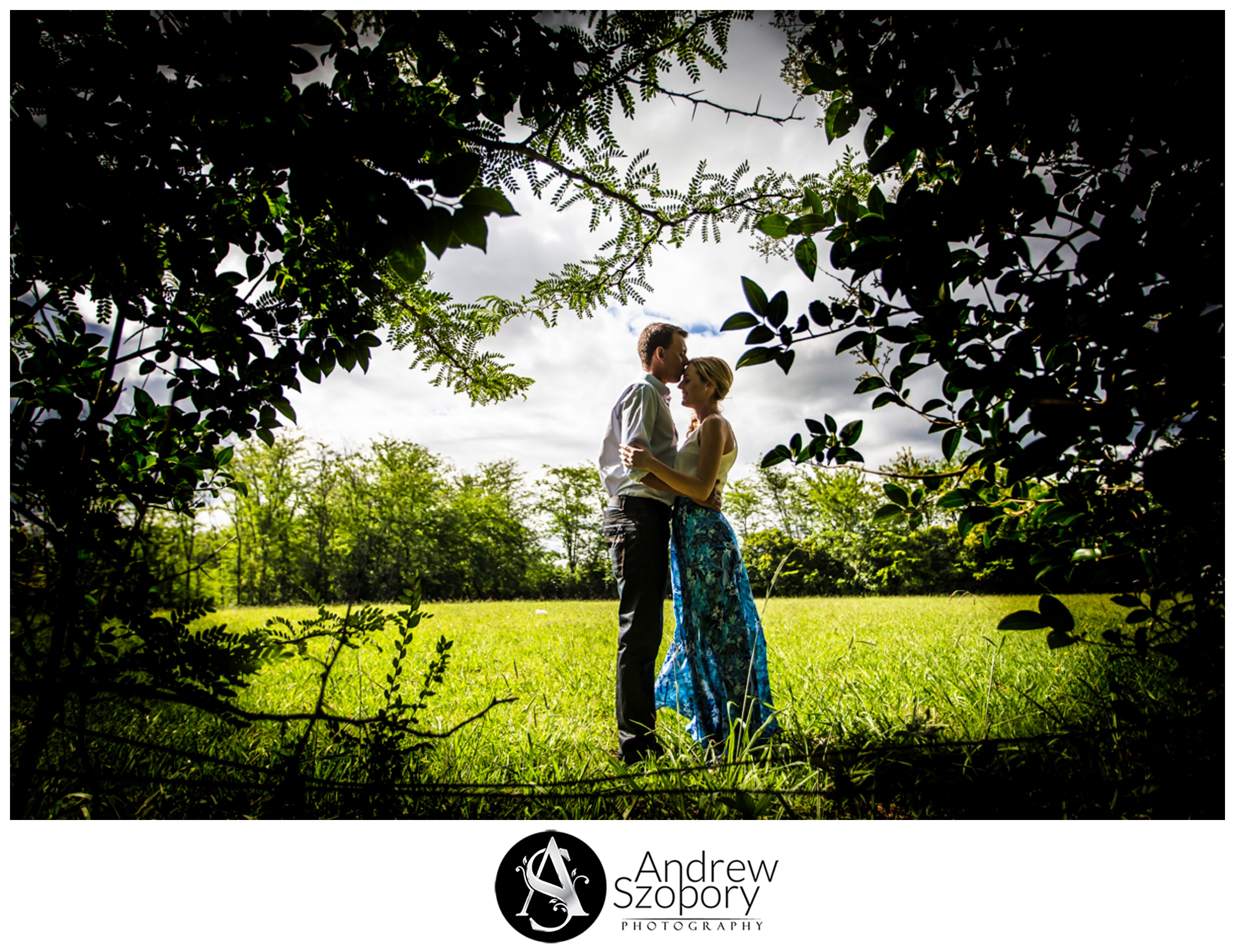 Adam and Aimee have their wedding date set for later this September at Belgenny Farm and before their big day they thought it would be nice to capture a few images of themselves together for the last time as singles. So we planned an engagement session in beautiful Camden in the Macarthur region south west of Sydney.
As a local wedding photographer I always have a few nice locations in mind but I wanted to try this new spot that I found one day when I was walking with my wife Monica. It was hidden in Camden just behind Onslow Oval down from Exeter street there's a little road which provides access to the equestrian park. It's here that we explored for 45 minutes to take our shots. What I love about this location is the beautiful greenery, tall shrubs, a big road to utilise, grass and big open spaces that it offers and it's so so quiet. There's also absolutely no ones around which is always nice not to have people watching on so with all these things in mind it's quiet the perfect location.
On arrival I could sense a few nervy jitters from Aimee but after a few shots both Adam and Aimee really opened up and the pictures turned out amazing.
I'm really looking forward to capturing some beautiful wedding photography of these two love birds and I hope you enjoy the photos from their engagement session.