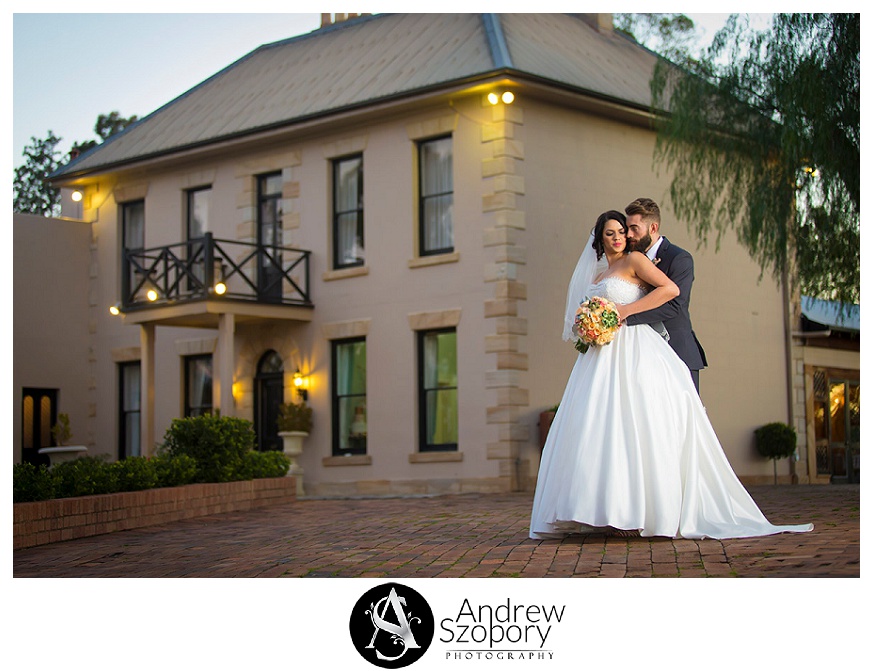 Emmy and Roy wed in July 2016 at the stunning Eschol Park House in the Macarthur district just out side of Sydney. The day started nice and early with the boys prep in Spring Farm. When I arrived the boys were all starting to suit up which made for some great candid shots. I scoped out the areas that had the best light as I always do when I arrive at a house and that's where we took some formal shots of Roy and his groomsmen. After I was done with the boys I headed down the road to Emmy and the girls who were on the same street luckily.
When I arrived at the girls they were well ahead of the boys their makeup and hair was done and they were ready to roll. We used a few different spots around the house for formals pictures and created some real classic bridal portraits. Once I finshed with the girls it was off to Macarthur Park for the reveal and some formal photos with the bride and groom and bridal party. I was quiet excited as I'd never shot a reveal before and all the photos that I've seen were so beautiful that I thought it would be an amazing opportunity to capture some great intimate moments as they first saw each other in their wedding attire.
After we finished the formal and family photos at Macarthur Park we left for the ceremony and reception at Eschol Park House. The ceremony was perfect and was held in the bottom garden it was a small and intimate affair. After the ceremony we headed around the property for some more formal photos with Lee-Michelle from Eventicity Wedding Planning, Lee was fantastic on the day she helped with almost everything for Emmy and Roy and not to mention a great assistant for me. I just love Eschol park there's so many locations to use it's just ridiculous. As athis venue doesn't disappoint you have the driveway which leads upto the house which is the most cliche Eschol Park shot, around the side there's always beautiful light in the late afternoon, at the blue doors of the shed, the winery, the woodpile and then there's inside as well.
After photo time it was party time and boy did these guys know how to party! The reception was style just beautifully that's the beauty of a place like this it's a blank canvas you can style it so many ways to suit almost any wedding theme. Congratulations to Emmy and Roy once again on such an amazing day and thank you for letting me be a part of it.