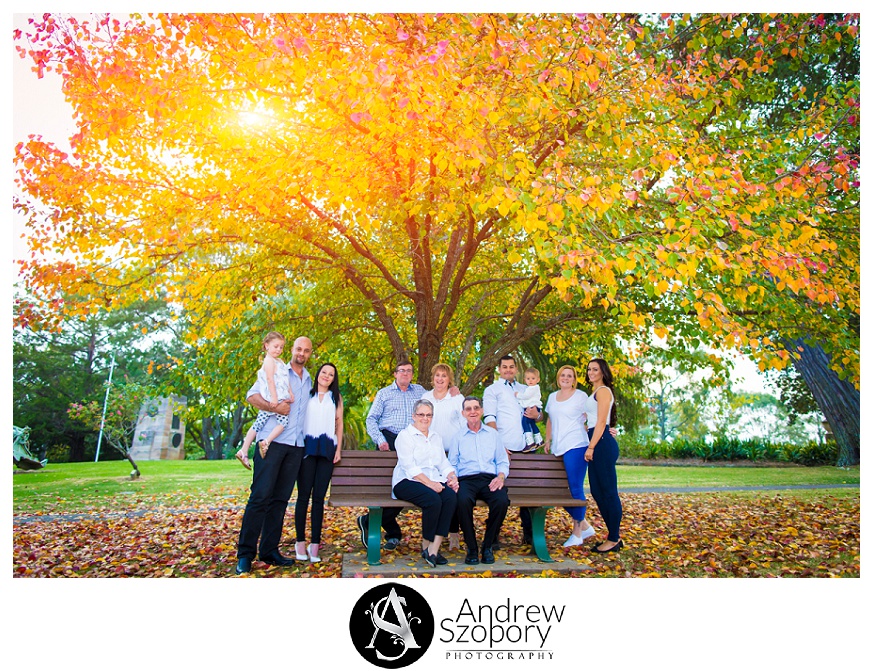 Leonie and her husband Jason were one of my beautiful wedding couples from last year. When Leonie asked me if I did family photos or just weddings I was more than happy to work with the family again as they were so great to work with during the wedding. We met at Macarthur Park Camden in south western Sydney. Now this time of year is esspecially beautiful because it's Autumn and the tree leaves are starting to change colour and this makes for amazing bright vibrant yellows and oranges in photos.
We met on a Saturday afternoon and just went for a walk around the park to a few different locations we had 3 generations of Leonie's family together and timed it perfectly for mothers day.
The trees were just starting to change colour and had not fallen off the trees yet so it looked great. All our little kidlets were very well behaved and we took some great shots that I hope the family cherish over the years to come.
Macarthur Family Photographer | Macarthur Park Camden | Autumn Family Photos