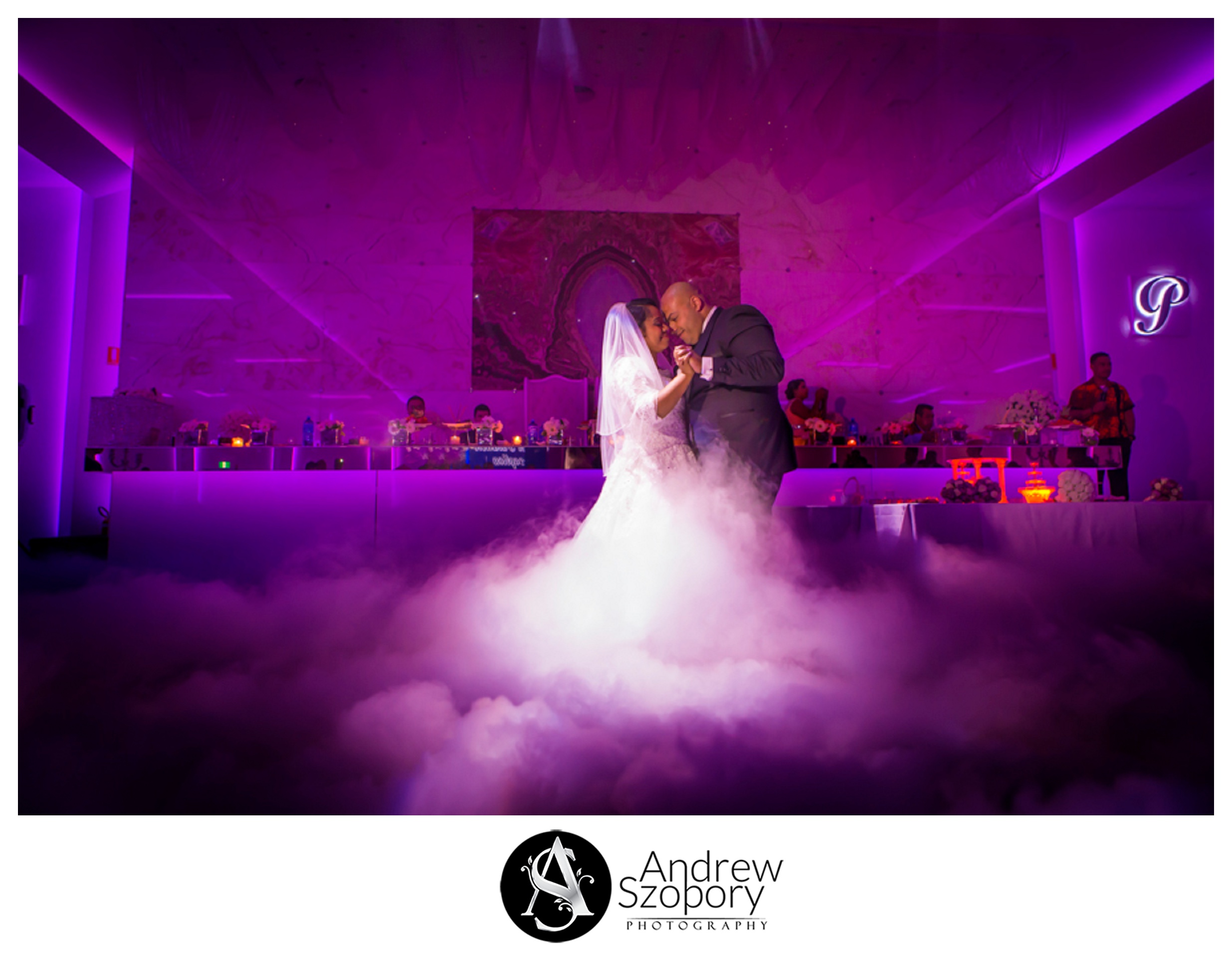 Matteo and June recently wed in the Mt Annan Botanical Gardens just outside Sydney in the Macarthur. The day begun with the boys in Glenfield Matt and the guys were well prepared and looking sharp nice and early as the ceremony was close to midday. Whenever I arrive at a house or venue I like to scout out the best locations and light and when I saw this big grand marble table I knew we had to use it. The shot of Matt at the table has to be one of the coolest shots, I just love it. As a Sydney wedding photographer I always look for the light first if the light isn't beautiful I generally won't photograph it.
After the boys we headed to June's where the house was full of action kids everywhere and hair and makeup in full swing. It was tight but we managed to get some beautiful bridal portraits just in time for the cars to take the girls to the Mount Annan Botanical Gardens.
The ceremony was faultless and went off without a hitch. After the ceremony we travelled around the gardens and found some amazing locations around the lake, the blue tree and in the long grass. Many Sydney wedding photographers don't know all the fantastic hidden spots to use when shooting at the Narellan Botanic Gardens but I guess being a local has its advantages.
Once all the formal photos done we headed over to the Imperial Paradiso Reception Venue in Fairfield and the party really got cracking. With over 400 guests it was sure to be a grand event but what I really loved was all the cultural dancers throughout the night. The Grand Paradiso in Fairfield was magnificent with its huge room, high ceilings, beautifully decorated and amazing service everyone really had a ball. When Matt and June had their first dance they had organised fireworks and a dry ice machine which really helped to make for beautiful photos
Wedding photography Sydney can be tricky but these two love birds made my job so easy and the photos are amazing I'm so happy that you choose to let me share and capture it for you.
Mt Annan Botanical Gardens | Sydney wedding photographers | Macarthur weddings