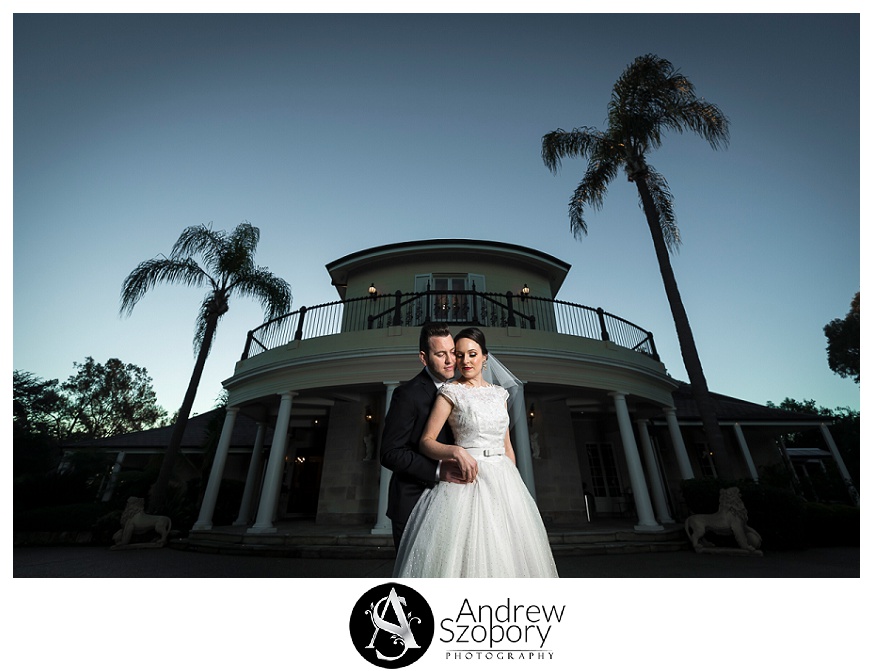 Venue: Oatlands House Navarra Venues Dress: Forever Vintage Original 50's cap sleeve polka dot organza tea length. Earings: Original 1960's Lois Ann Gold tone rhinestone bows with pearl drops. Flowers: I do wedding flowers Makeup: Hair and Makeup by Nahren Hair: Hair by JR Cake: The cranky cake lady Suits: Ron Benett Ceremony: Our Lady of Victories Horsley Park
Natasha and Shaun wed in July 2017 at the beautiful Oatlands House in Sydney's western suburbs. The day started with the boys near Penrith where we got started nice and early. Natasha and Shaun are big time rock and rollers so when I entered their house I noticed all the cool 50's memorabilia like a paper weight, Natasha's Polaroid collection and some very cool pictures which really suit their style and set the scene for their wedding day. The boys got dressed and we took some great documentary shots as they prepared for the big day then I used Shaun in some great window light to make him look super dapper.
From here it was to the girls who were nearby in Hoxton park. I knew Natasha was going fully blown 50's dress and bridesmaids dresses but when I saw all the girls dressed I was so excited because they looked phenomenal and it really pushed me to get some real creative classic 50's looking shots for them to remember the day by. Once all the girls were dressed I again used some beautiful spots around the house to create some gorgeous portraits with my absolute favorite being the girls on the yellow couch, it just screams 50's pin up poster girl!!
The ceremony follow at Our Lady of Victories Horsley Park which is a stunning church with amazing stain glass windows so after the ceremony which went of faultlessly I knew we had to sneak back in to use the windows to do some epic silhouettes.
After the ceremony everybody headed to Oatlands House for the formal bridal pics. The venue is incredible it has so many different areas to use from the iconic exterior and interior to all the hidden little spots on the grounds and near the golf course. Then it was time to get this 50's swing party happening. The reception was full of great food, dancing and laughs and was perfect for our bride and groom. Before the night was over I took the opportunity to shoot some intimate night scenes in and around Oatlands House which turned into some of my favourite night shots that I've taken here.
The party continued late into the night and everything came to an end by 11pm. Thank you for stopping by I hope you love these images as much as I do.