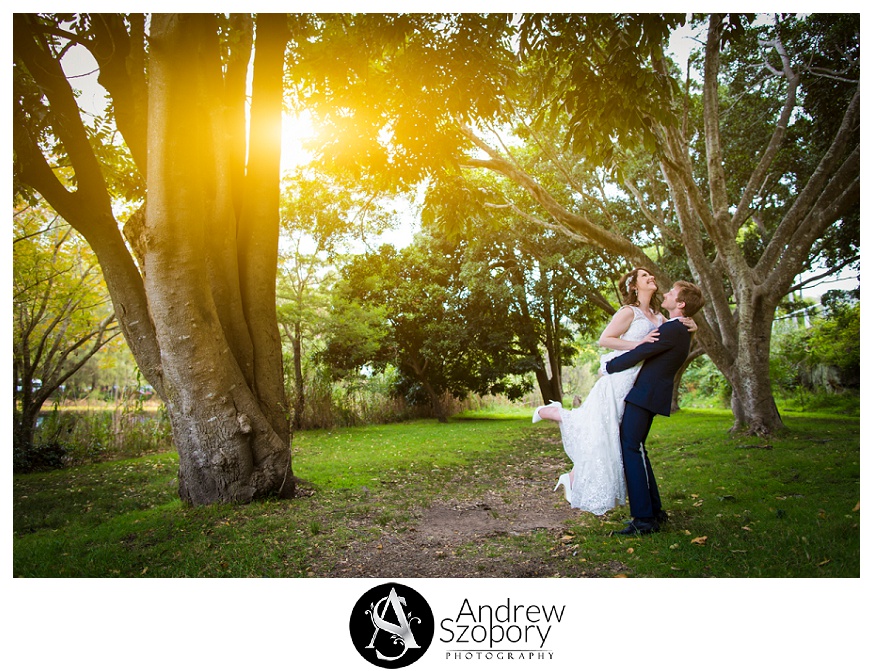 Dave and Nicole wed during Autum 2016 at beautiful Panorama House Bulli Tops. They choose to have a full service ceremony at St John's Bosco in Engadine which ran very smoothly and shortly after the service held a small afternoon tea for their guests at the church before we left for our first location which was the Audley Weir just inside the Royal National Park south of Sydney.
So we headed off to the national park and I wasn't to sure if we were going to have much room to shoot being a busy April Saturday afternoon but luckily we had one whole side of the weir to ourselves. What I love about Audley is that it's green and leavfy and has plenty of great spots to use. The tree lined banks of the Hacking River make for a awesome backdrop for wedding pictures.
After we finished here it was starting to get dark so we headed to Panorama house where just down the road at The Cliffhanger Lookout is situated. Near the lookout there's a big open grassy bushland reserve so we decided to use it before we left for the reception.
The undisputed best feature of any wedding for any Wollongong wedding photographer is the amazing view that you get on a clear night up at Panorama House from almost any vantage point outside or inside the venue it's just a spectacular 360 degree view over Wollongong and the South Coast. The night was faultless the service as usual was phenomenal, the food was yummo and the intimate atmosphere that you get in the marquee at Panorama House was just magic especially when Dave and Nicole were surrounded by their nearest and dearest.
I hope you enjoy this selection of my favorite highlights from Dave and Nicole's wedding.
Panorama House wedding | Audley Weir Royal National Park | Wollongong wedding photographers