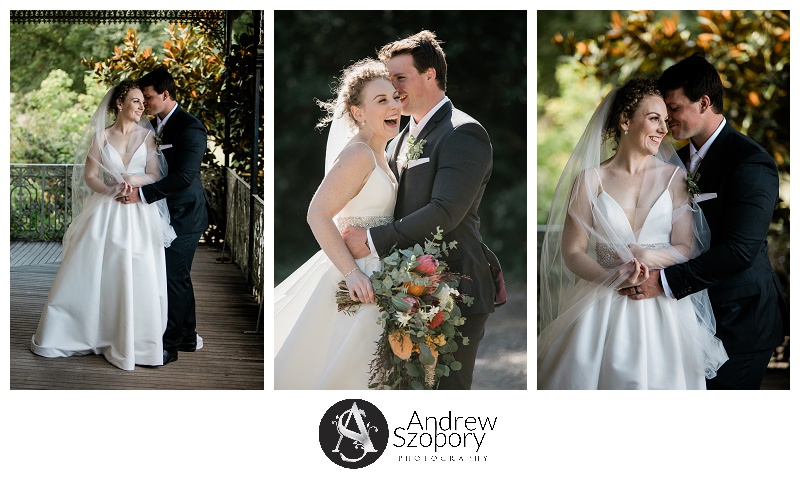 Alicia and Chris wed in the beautiful Southern Highlands on the outskirts of Sydney. Both Alicia and Chris prepared at the amazing Peppers Craigieburn in Bowral. I arrived at midday and started with Chris and his two groomsmen. After getting a few detail shots the boys got dressed and we went for a walk around the gorgeous grounds of the estate for a few photos.
After the boys I was off to Alicia who was getting ready just three doors down. I arrived and the girls had hair and makeup done so already I was winning, timewise. After a few detail shots the girls got dressed and we took a few formal and family portraits before heading to the ceremony just outside.
After Alicia was led in by a bagpiper the service begun. As expected, the ceremony went as planned with many tears and laughter. After the ceremony and a few hugs, kisses and family photos it was off to explore the grounds for the formal wedding photos.
Peppers Craigieburn has so many wonderful locations to explore, from the ceremony area, nearby golf course, the old stables behind the hotel, veranda and many manicured gardens. The afternoon was filled with a tonne of laughter and in the process, we got some epic shots.
From there it was off to the reception and the room just looks a million bucks, the styling and detail was immaculate. Once everyone was seated the meals were served, the speeches were had, and the night flowed beautifully as everyone partied into the night.