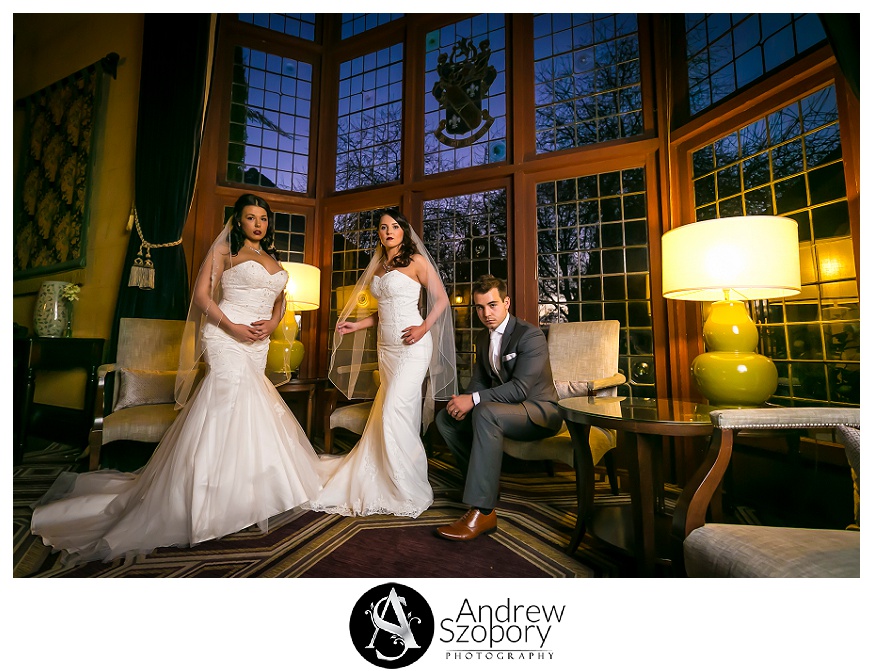 What I love doing when I have a little down time is to get together and collaborate with some of the wedding industries best suppliers to create something a little more dramatic and editorial looking.
Along with 7 very talented vendors we organised this styled shoot at the beautiful Peppers Manor House in the Southern Highlands of NSW Australia. Together with our 3 models we wanted to showcase an Australian destination winter wedding location with a modern/classic twist on vintage/sheek styling that seems to be so popular at the moment. What I love about peppers Manor house is the mixture of it's old historic charm with the modern renovation that it has just undertaken. The main reception foyer area has this amazing winter log cabin feel to it where you just want to sit by the fire all day and the rooms are beautiful and modern which is why it must appeal to so many couples looking for that perfect destination wedding location.
Thank you for stopping by to take a look I hope you love these images.
Venue: Peppers Manor House Suit: Peter Jackson Cake: Naked Cake by Viki Flowers: Flowers and Crowns By Lauren Styling: Beautiful Weddings Wollongong
HMUA: Emma McGill Makeup Artist Head Piece: Windsor Bridal Jewelery Dresses: Sweet Angel Bridal Models: Niki and Jason Gray and Melissa Painter