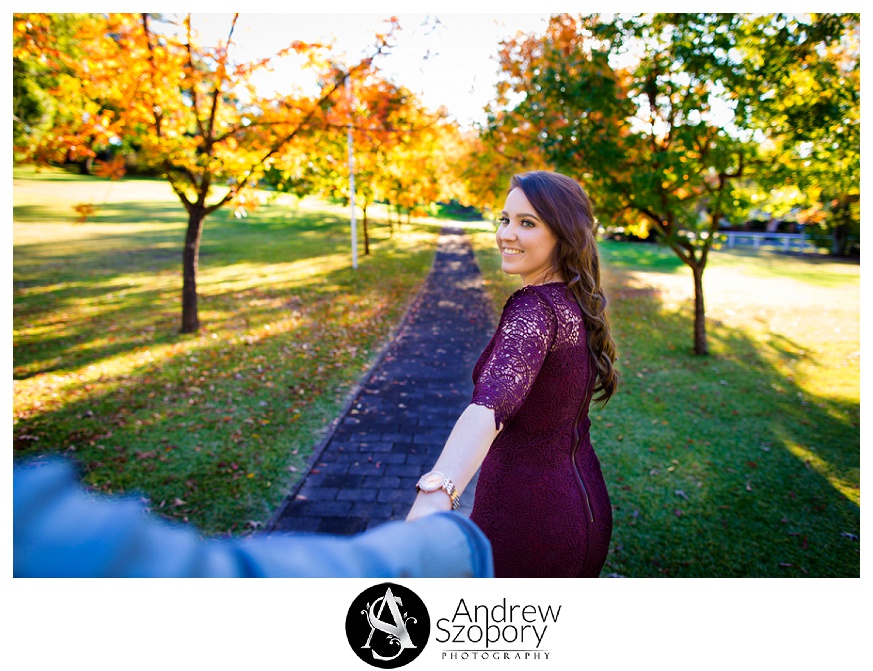 Niki and Jason will wed in March 2017 and thought Autumn would be the perfect time to capture some phenomenal images of them together for the last time as singles.
We met on a beautiful Saturday afternoon in Macarthur Park in Camden which is in South western Sydney. We decided on this time of year for two reasons firstly the Autumn leaves, the stunning colours and warmth would really come through in the photos and it's not quiet winter so it's warm enough to be out in the late afternoon.
We went for a walk around to look for the best light and locations. As I explain to all my lovely couples it's great to have an amazing location but without light we have nothing, so the hunt was on.
We found some great leafy trees where the leaves were bright orange and yellow so they really made the images pop. Once the light was a little softer we found a beautiful spot where the dappled light was flawless so we decided to shoot there. Overall Macarthur Park is a really versatile location and caters for everything.
I hope you enjoy these images from Niki and Jason's pre wedding engagement session in Camden.
Pre wedding engagement | Macarthur Park Camden | Macarthur family and wedding photographer