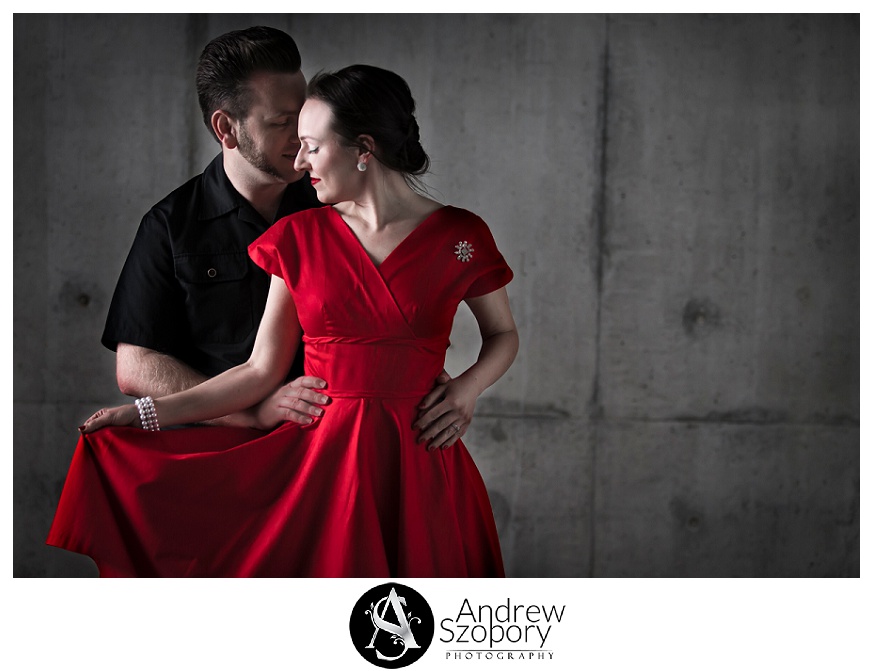 Natasha and Shaun are due to marry next July at Oatlands House Sydney. Before this they wanted some 50's style pre wedding engagement photos that they could look back on in years to come.
We decided on the Australian Botanic Gardens Mount Annan to take some photos as it offers everything from great concrete structured buildings, long boardwalks surrounded by nature, open plains with amazing views of the Macarthur region and lakes and ponds spread around that offer a tonne of different looks, exactly what they wanted. After using the gardens we drove in Camden where I knew of a mechanics workshop where we might be able to use if they were closed and there wasn't to many cars around. Luckily when we arrived it was free and they were closed so we snuck up and took a few pictures before it started raining. After we finished here it was off to our last location just behind the bike track on the elderslie side where there are some huge trees that I use to walk past and just love. I knew these would make for an epic last shot of the day.
Congratulations Natasha and Shaun on your engagement and I can't wait for the wedding.
Sydney wedding photographer 50's styled photo session with bright and vibrant red dress