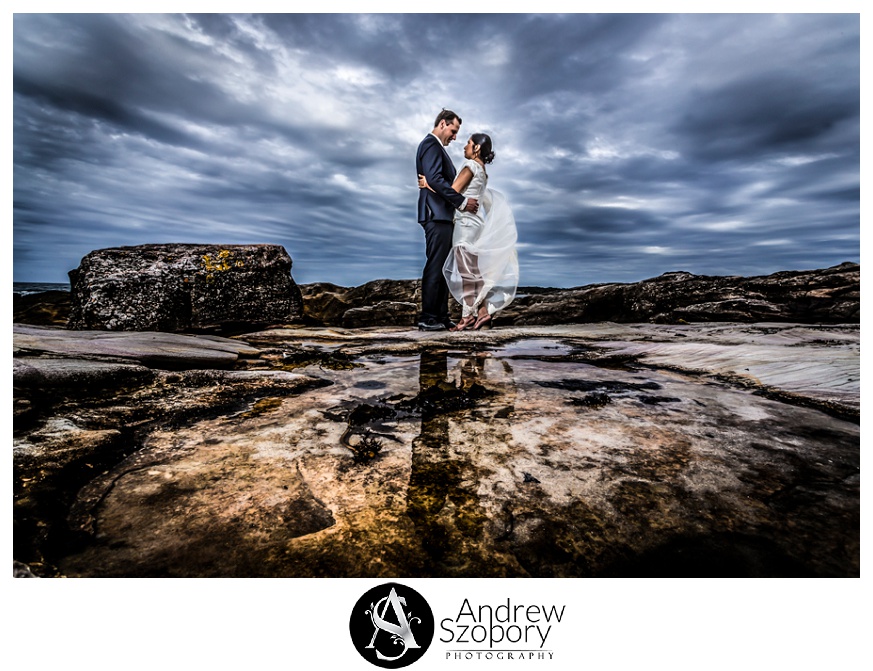 Luke and Ankur wed in the beautiful Sutherland shire in Southern Sydney this November. First the boys prepared in Rosemeadow at Luke's parents place where the boys were in good spirits and ready for a great day. We used the family property to get some nice shots and I just love the pictures with mum and dad and the family dog Ringo, just beautiful.
Then it was off to Ankur and the girls in Mount Annan. It was slightly deterring when it started to drizzle but as a Sutherland Shire wedding photographer I just love a little rain on the wedding day as you can do so much with it so I was a little excited.
After getting some great shots of the girls we headed to Mary Immaculate Church in Eagle Vale for the service and I would like to say everything went off without a hitch but one of our groomsmen had a slight mishap splitting his pants from front to back right before the ceremony so mum was on the needle and thread to help get the show on the road.
After the formalities we took off to Cronulla and Oak Park for formal wedding photos of the bridal party. What a busy little place this is on a Saturday afternoon non the less we got some real magic in and around the beach, change rooms, rocks and rock pools that surround Oak Park, what a Sutherland Shire wedding photographers dream.
After formals we went to start the party at Doltone House Sylvania waters just down the road. This venue just has the best service from meals and wait staff and just the amazing decor which really set the scene for an amazing night. I hope you enjoy the wedding images that I captured for Luke and Ankur's special day.
Sutherland shire wedding | Doltone House Sylvania Reception | Oak Park Cronulla wedding Photography