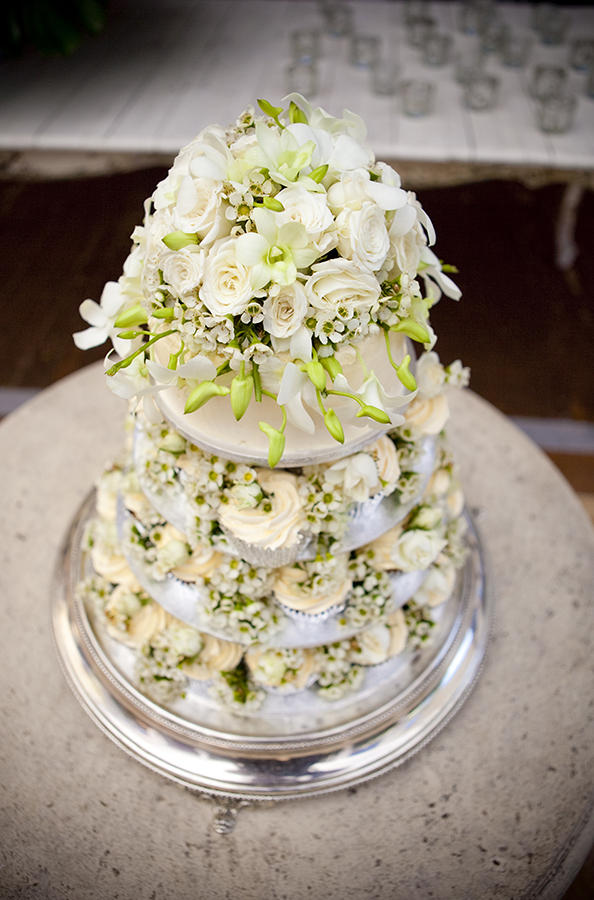 Choosing your wedding cake can be one of the most important decisions of your big day. Do i want a cake or cup cakes, what do I need to consider when choosing a wedding cake and how can we make sure we get what we envisioned on our wedding day are just some of the questions that you may be asking yourself. So who better to ask than Camden/Macarthur wedding cake creator Debbie-Lee Russell from Cake Cre8 by Debbi-Lee. Debbie-Lee was kind enough to take 5 minutes of her time to answer some great questions that every bride should know before choosing her wedding cake.
1: Where should I start when I'm starting to think about wedding cakes?
I generally recommend brides to have a fabulous, solid idea on the theme and tone they wish to set for their Wedding Day before tasking the cake. I like to have a chat (over coffee and cake of course) about the locations, the personality and style of my brides/grooms, along with intended items like invitations, florals , the decor of the reception. How many guests will be present ? All of this encompasses the 'theme', and 'mood' of the day. It also tells me how small or large your cake needs to be , are you in a great ballroom, where you need a tall design to stand out as the show piece, Or a rustic county cake on a beautiful pedestal adorning a candy dessert buffet? To have all this in place first, is a wonderful step in the right direction in helping me to design something to suit you perfectly. You don't need to know about tiers, worry yourself with design as such, as I can suggest loads of options, until we get it Just right.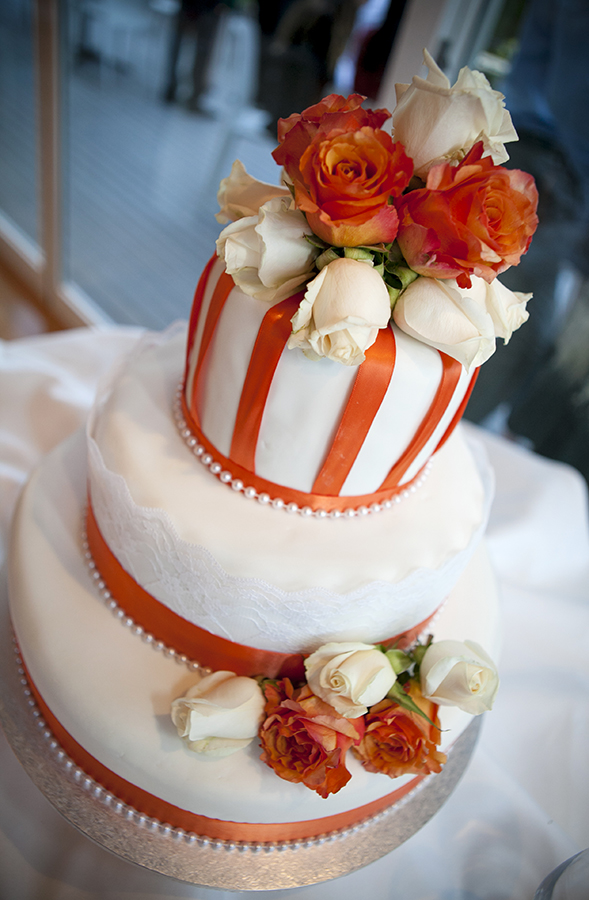 2: Cupcakes or Wedding cake why should we be considering either?
Are you a traditional bride? Love the idea of both hands on the knife cutting the cake, and packaging in the sweet take home bags at the reception? Then a cake rather than cupcakes is for you. The cake should very much reflect the style of the day. If you're young, young at heart, or have a touch of whimsy, to your wedding, then a stunning cupcake tower would really compliment. They still feature a 'cutting cake' for those treasured photographs, but create a sense of ease, and a more relaxed style. They too are often adorned with flowers. While rushing off to dance the night away, cupcakes can easily be devoured
3: What style of wedding cakes are currently most popular?
Current trends on wedding cakes for the upcoming September/October brides are whimsical butter cream layered 'Naked' cakes, for that rustic look. A lot of fresh flowers and berries adorning them. Perfect for the Vineyards and Country wedding locations we have in the Macarthur district. I'm also seeing a return of the Classic 3 Tiered Round cake design, One of my favourites! Often trimmed with sugar flowers ; Roses, Lisianthus , Peony, or for the rustic look, Succulents, twigs and berries. The Tall Statement cakes are also making a comeback, The extended and double height cakes really creating a real showpiece, rather than being put on a side table, They are placed in the centre of a room. Textured looks, and classic beautiful piping is most popular on these designs
4: What are 3 great tips to making sure that we love our wedding cake on the day?
Communication with Your Decorator, so We can better understand and glean form you all the little details, as this is what's important in creating the prefect design for each individual bride. Everyone is unique; your cake should reflect that. Take the time to have a consultation, a tasting, and take the time to consider your cake maker carefully. No need to rush it, You should be trying to book in a Decorator 6-8 months in advance, so you don't avoid disappointment of availability. Prior to requesting designs or Consultation , know your market/average costs prior to setting a cake budget. It really is important so that the cake can not only meet all expectations, but it can be designed for you perfectly within a realistic budget. I hear stories from my brides that before actually looking into it, they never knew the value of a custom couture designed cake. So go into the process of selecting a designer/baker, well prepared.
Thank you Debbie-Lee for all this valuable information if you wish to ask Debbie-Lee any further questions or would like to talk about your wedding she can either be contacted at www.cakecre8.com or her facebook fan page www.facebook.com/cakecre8bydebbilee
Wedding cake or cup cakes ? How to choose the perfect wedding cake for your wedding | Southern Highlands wedding photographer