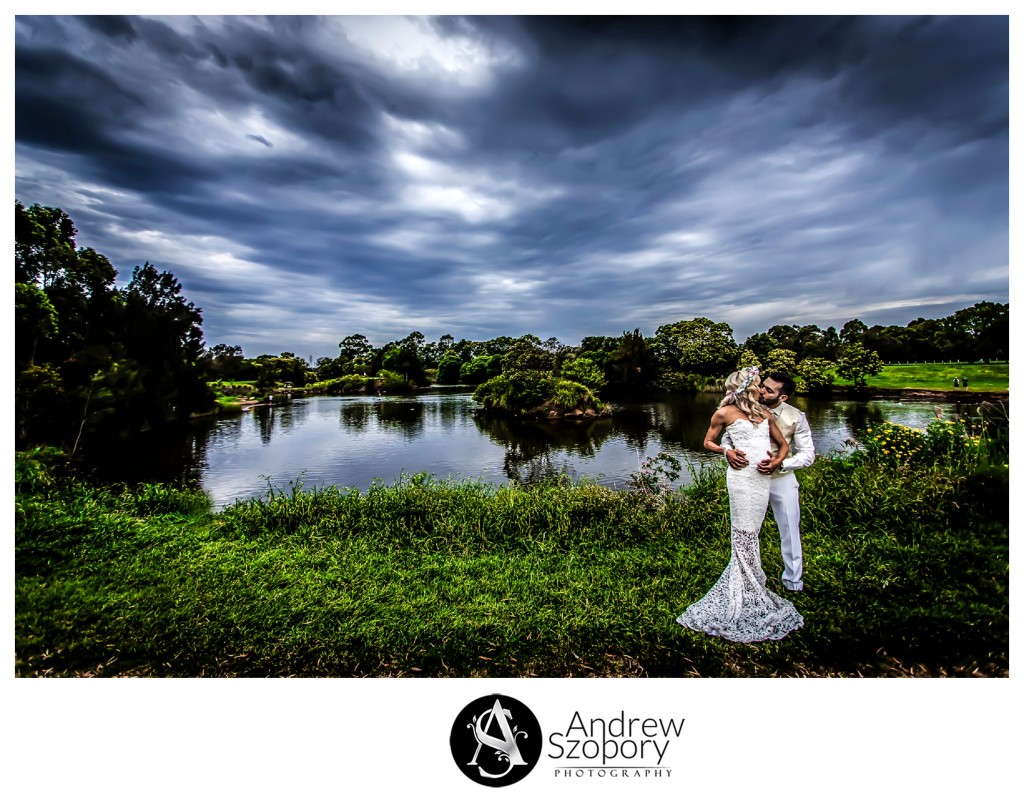 Emanuel and Victoria's wedding was held in Wollongong on the south coast of Sydney. First we started at the girls place in Dapto where when I arrived the girls were all ready and looking stunning. After we had all the normal formal pictures I wondered around the house to look at all the different light so I could figure out where I could try and get some real standout shots, my two favourites be the doorway silhouette and Victoria behind the window looking out.
Then it was off to the Greek Orthodox Church on Steward Street Wollongong. This was actually my first time shooting in here and boy is it an amazing church with all the paintings and sculptures in the room. After the ceremony being a Greek wedding there was the throwing of rice as the newlyweds left the church and that is one of my favourite shots there also.
Then it was off to Mullet creek where we started with our formal photos and video. As a Wollongong wedding photographers this has to be one of my favourite park locations as it has it all. It has trees, water some tall grass and it was relatively quiet for a Saturday afternoon which always helps.
Then we went to the old abandoned railway tracks at Port Kembla and we got some real beauties. By this time we ready to hit the reception venue in Wollongong Villa Doro. All I can say OMG the food was absolutely amazing here. High quality, fresh and plenty of it even for the suppliers!
I hope you enjoy these images as much as I enjoyed sharing the day.