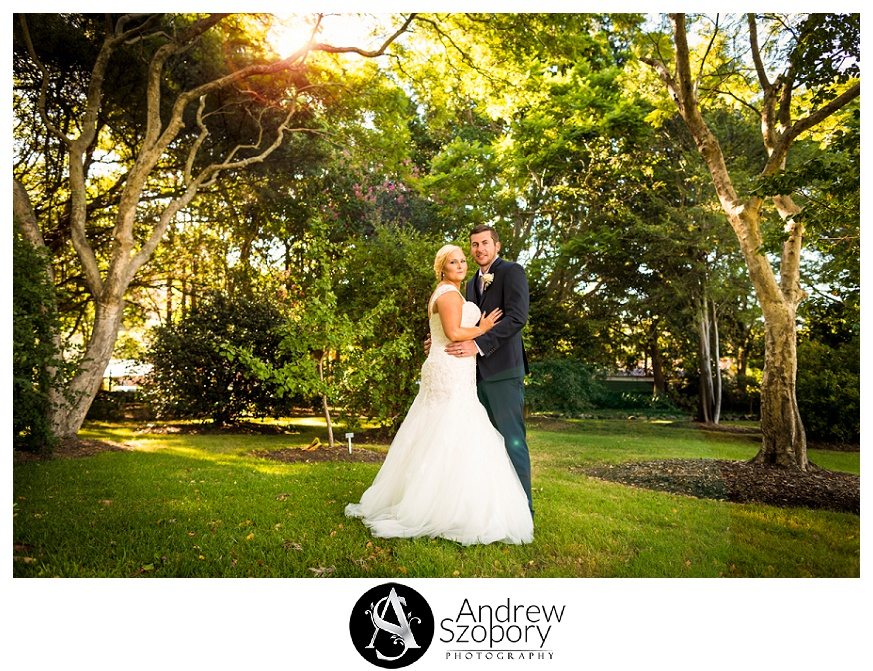 Nathan and Katie recently wed in Wollongong during a beautiful Autumn day. We started with the bride and girls in Brighton Le Sands at the Novotel in the morning. When I arrived the girls were busy having makeup and hair completed just in time for me to start snapping away. Once we used the Penthouse, hallways and corridors for some gorgeous formal photos we left for Bulli Tops.
The ceremony and reception were both held at the same location Panorama House Bulli Tops which over looks Wollongong and the beautiful South Coast. The ceremony was faultless apart from everyone getting roasted in the harsh mid afternoon sun. Once the formalities were over we took off to our first location The Wollongong Botanic Garden which is a great location for wedding photos as it has wide open space and great little intimate corners that you can get away from the crowds. After the Gardens we went a few hundred meters up the road to the Wollongong Conservatorium of Music which I love because it's slightly more isolated and has the beautiful old sandstone building as a backdrop, the gardens around the back aren't bad either.
Then it was off to Wollongong Harbour and the lighthouse on top of the hill for some iconic Wollongong wedding photos. We then ventured down to the rocks and the beach for our last location. We finally made our way back upto Panorama House for the reception and as a Wollongong wedding photographer one thing that I absolutely love about this location is the view it's one of the best of any wedding venue overlooking the coastline at sunset on a clear day is amazing. The night went off without any drama just lots of fun and games on the dance floor.
Wollongong wedding Panorama House Bulli Tops| Wedding Photographers Wollongong | Wollongong Botanical Gardens